Jack's Celebrity Fakes
Welcome to Jack's Celebrity Fakes where the vast majority are the original file uncropped in high resolution and without a site wide watermark. Fakes made by me are tagged with Spring-heeled Jack and my older tag Jack The Stripper.

News
3/12 - Emma Watson expertly lampooned by anon.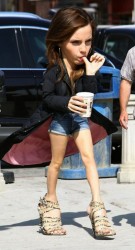 From The HSHQ
Natalie Dormer 'blue steel'.
From NSFW Celebs
Maisee building up to a topless pic?